Forget about the wires
We all know how annoying lamps with wires can be. Wires get tangled, you can't move the lamp around; if you're not careful, you can even knock it down. Our portable lamp doesn't know anything about it.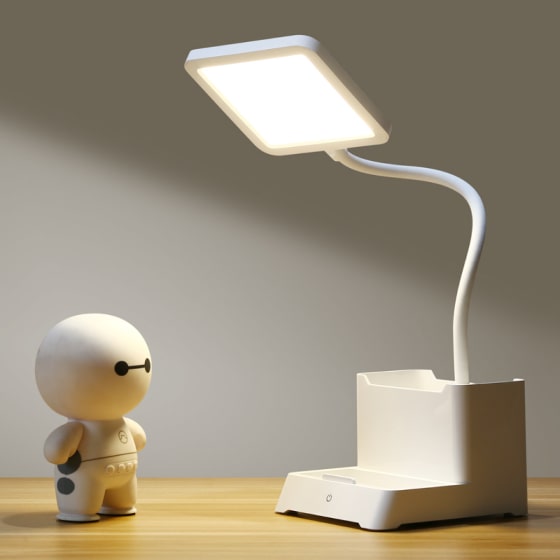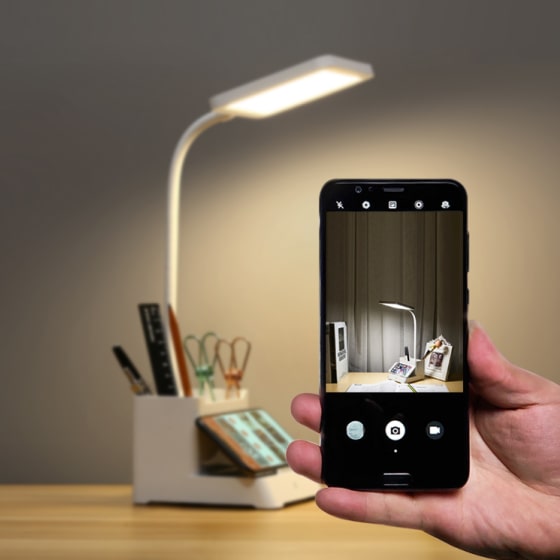 The freedom you always needed
Be mobile and focus on work
Not cumbersome
The lamp's so light: 14.46 oz. The height is 18.96 in., the width is 4.72 in., and the length of the holder is 5.31 in. The pole's length is 10.62 in.
Technological
We applied a side glow technology when the lamp beads are positioned around the edges of the lamp. Light is soft and the lamp lights up more space than the average ones.
Capacious
Tidy up your working space with the use of our lamp: a special holder can fit stationary with no problem. The holder on the bottom can fit your phone or anything you need.
Efficient
Though there are no wires, the lamp's efficiency is great! The 1200mAh battery gives you 12 hours of work with low brightness, 6 hours for normal brightness, and 2 hours for high brightness.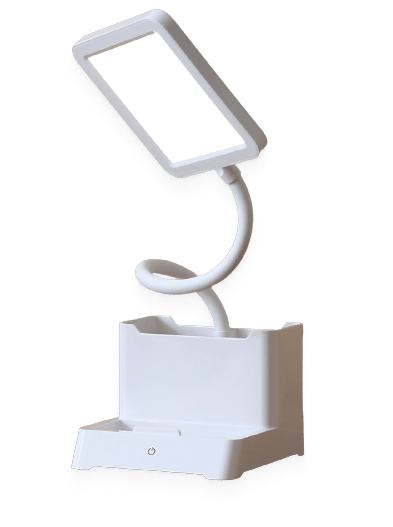 A life-changing gadget
This white portable lamp will be a great helper when working. You no longer need to attach yourself to one place. You can move around with the lamp in your hand. Simple yet stylish design makes it also a versatile addition to any interior and any desk.