Scrub + lather up
For the best clean ever
Wash the day away while ridding yourself of dead skin and grime with the Ocean Spray Salt Scrub & Wash from Bella & Bear. Turn any ordinary shower or bath session into a spa session!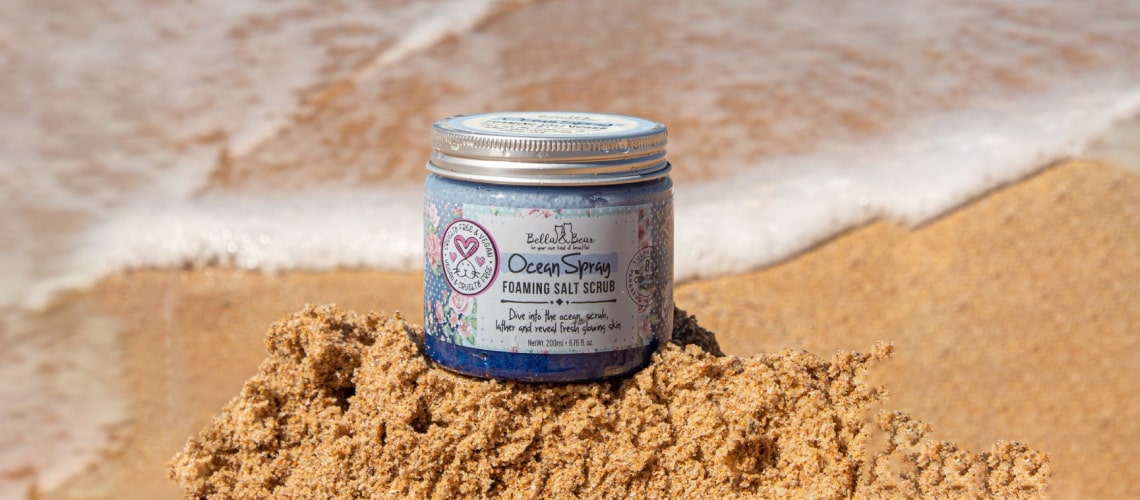 The beauty of Bella & Bear
Cruelty-free beauty is here
Vegan & clean
That's right, our Ocean Spray Salt Scrub & Wash is 100% vegan and never animal-tested, for luxe self-care that's guilt-free.
Natural sea salt
Heal and clean with the natural anti-bacterial and healing properties of sea salt in this wondrous in-shower scrub.
Smooth skin, day and night
Weekly use of our Ocean Spray Salt Scrub & Wash helps maintain silky skin all over that in turn, better absorbs moisturizers.
A spa-like experience, everytime
Make our scrub part of your weekly grooming routine or take it along to a friend's for a lush spa day.
Warm + fuzzy love
Created in 2004, Bella & Bear creates lotions, scrubs, bath, and hair care products that are socially responsible for vegan- and cruelty-free beauty. All formulas feature natural ingredients and are packaged in 100% recycled plastic for a smaller eco footprint.