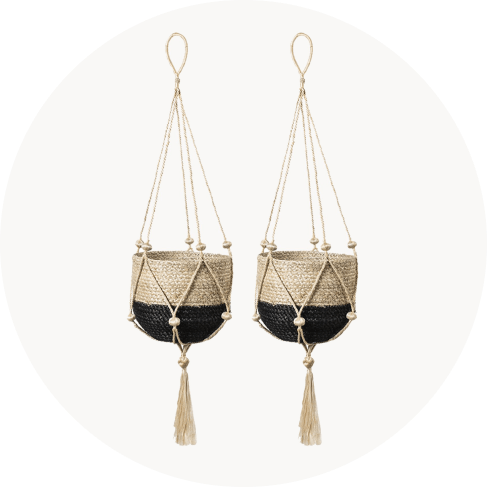 Charm it up with the power of two
Add luxe feel and flair to any room with our Nadu Plant Hanger Set. Get two of our popular knot-and-tassel hanger accessories for displaying your plants and flowers today.
A versatile decorative piece
Hang it any way
Providing 37" of length, this netted wonder allows you to hang up your plant anywhere, with adjustability.
Luxe beach feels
Our bucket-like design is made from braided jute for durability and textured look and feel. Bask in its island-inspired, tropical flair for that away-from-home feel while being right at home (or work).
Spruce up your place
From backyard to bedroom, add a knitted touch with a hanging tassel for a fancy look. Fit in your favorite hanging planters with ease.
Behold the power: jute
No wood or plastic here. Our net is made from jute, a soft, shiny fiber from the jute plant that is native to South Asia.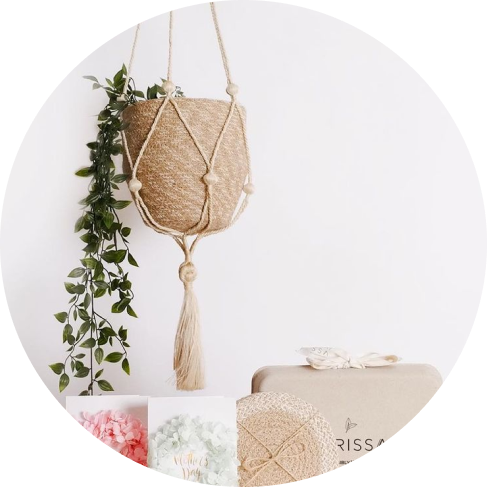 The gift of style
New home or apartment owners will love the convenience and function of these two netted hangers.
Go-green and good
Our locally-sourced jute and crafting process doesn't leave an eco footprint, for style that's responsible and chic.
Inspired by heritage (and responsibly made)
Each Korissa creation is environmentally- and socially-responsible, with materials that are locally-sourced and crafted by artisans who are paid fairly in safe creative communities. Each item brings cultural flair from its region of origin into your home or office.
About KORISSA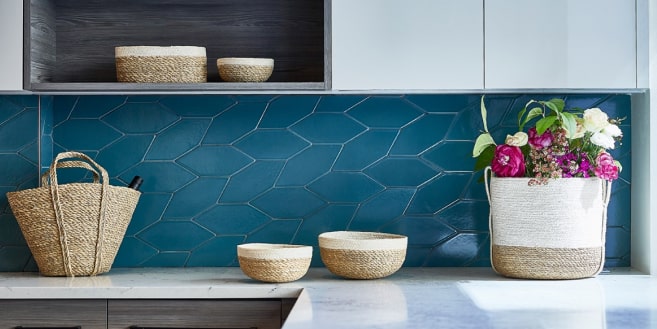 Nora and Angela, two designer moms from New York City, created Korissa to inspire consumers to shop consciously. They wanted to provide high-quality products that are socially and environmentally responsible.
Purchasing any of the unique amazing handcrafted products supports and benefits artisans in low-income communities. Fair wages ensure that education and health care are available.