Clearer skin, all over
Just from one wash
Clear up, moisture up — and feel (and look) better. The Lumin Clarifying Body Wash combines antifungal tea tree leaf oil with moisturizing aloe vera and ceramide for more resilient and healthier skin all over.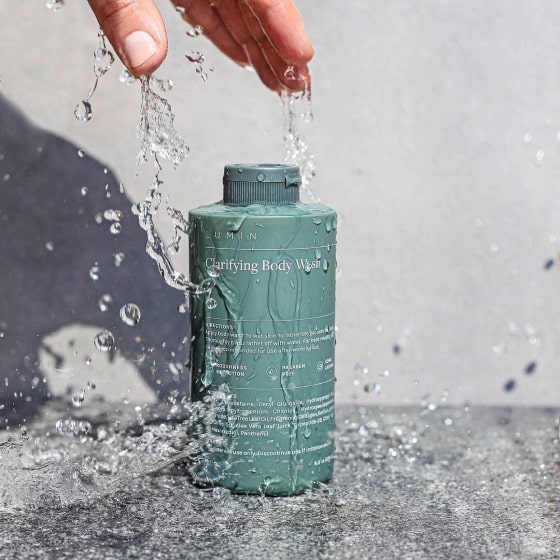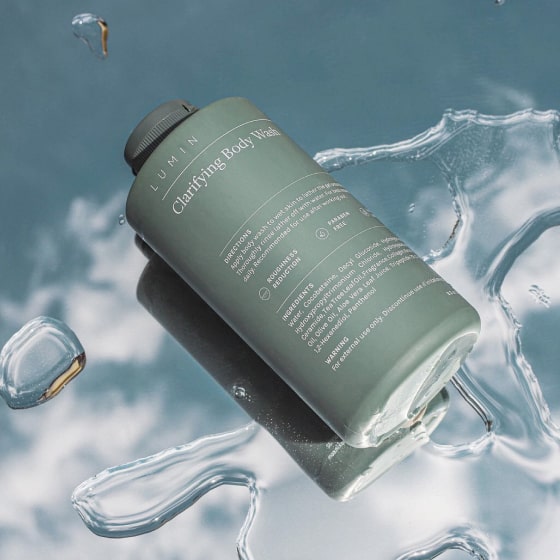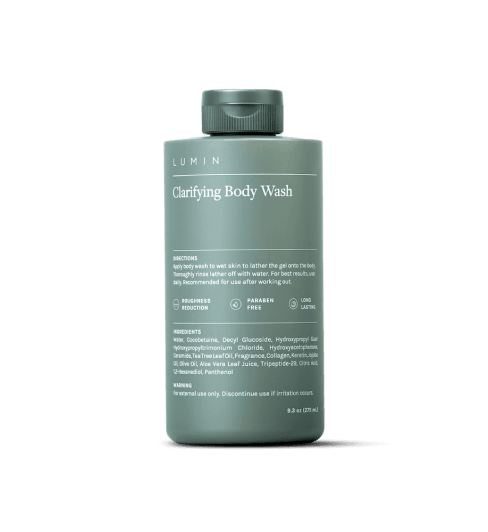 Let's talk body
We take great care of our faces, but when it comes to acne and irritation, the body isn't immune. Let our invigorating body wash clear blemishes and surge moisture back into your skin.
Freshen up (and feel better)
This multifunctional wash helps remove body odor, grime and sweat, and acne. Emerge fresher and cleaner from the shower each time.
Premium care, just for men
Lumin prides itself on quality ingredients that really make a difference. Go from ordinary to extraordinary with the Lumin line of skincare and haircare must-haves for a better, more confident you. Nourish hair and skin with natural ingredients in refreshing, high-performance formulations.